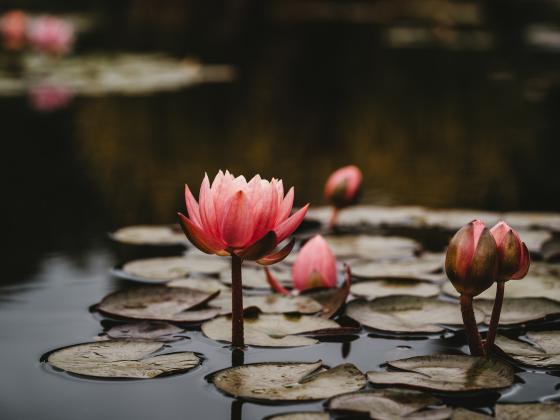 Southeastern Conference Emerging Scholars
Career Preparation Workshop
The Southeastern Conference (SEC) is well know for integrating higher education and athletic competition to bring you exciting intercollegiate sports. Sports however, is not all that the SEC coordinates - the SEC coordinates a number of Academic Initiatives to support and promote collaborative programs and activities designed to highlight the teaching, research, and service accomplishments of SEC students, faculty, and staff. One such initiative is the SEC Emerging Scholars Career Preparation Workshop, held each year since 2021. 
2023 Workshop | October 1-4 | University of Arkansas
Description
The SEC Emerging Scholars Career Preparation Workshop is designed to provide professional development and networking opportunities for a limited number of doctoral students and postdoctoral scholars who are considering careers in higher education. The workshop is meant to encourage top scholars to seek out employment and mentorship within SEC member universities.  The workshop brings together future faculty members with a wide range of personal experiences and perspectives that they will bring to their disciplines and the classrooms of the future.
Features
All SEC universities participate in the workshop's program, and the SEC office supports the effort. The workshop will include:
A keynote address
Professional development sessions on applying for faculty jobs, application materials, and what to expect as a new faculty member
Feedback sessions on application materials and elevator pitch
Many opportunities to network with academic leadership at SEC member institutions
Eligibility
This program is for postdoctoral scholars and senior graduate students (must be post-qualifying) who have demonstrated exceptional research and/or teaching skills, are interested in seeking a career in higher education, and are preparing to enter the job market.
Commitment
Selected scholars are committing to travel to, attend, and participate in the entire workshop, which will take place on October 1-4, 2023, at the University of Arkansas. Additionally, selected scholars are required to prepare and submit in advance, documents that are usually required of faculty applicants for use during the workshop.
The University will cover travel costs for the workshop and will provide an additional $3,000 to each scholar to be used for professional development over the course of the year.
Important Dates
MAY 26
Deadline to apply to be selected
JUNE 30
Selected scholars will be announced
OCTOBER 1-4
SEC Emerging Scholars Career Preparation Workshop
Application
In order to be considered, please fill out the application linked below. You will be required to provide: 
Past and current funding, as well as future plans for funding
A brief statement about your professional aspirations (100 words or less)
A brief statement about how the unique experiences you bring to your discipline (100 words or less)
A copy of your CV