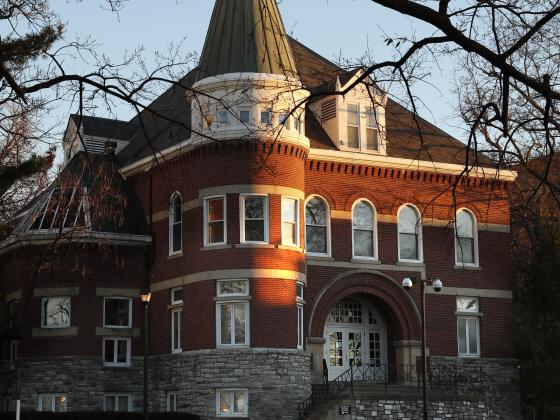 About
Office of Postdoctoral Affairs
Mission Statement
Develop the next generation of independent scientists and scholars by supporting postdocs needs and preparing them for a successful transition to a career of their choosing.
Programs
The Office of Postdoctoral Affairs coordinates various types of programs that support postdoc career and professional development.
Events
The Office of Postdoctoral Affairs organizes a variety of career and professional development events for postdocs each year. 
About the Director
Dr. Lutz received his Bachelors of Science in Biochemistry from the University of Bath, United Kingdom, and his Ph.D. in Pharmaceutical Sciences from the University of Kentucky. His predoctoral research focused on studying neuroprotective natural products targeted at nicotinic receptors against alcohol induced neurotoxicity. He subsequently joined the University of Illinois at Chicago (UIC) where he completed his postdoctoral training in the Human Addiction Psychopharmacology lab, where he investigated various aspects of human subjective responses to alcohol including their reliability, their potential use to classify heavy drinkers in various at-risk groups, and their ability to predict abuse liability and drinking in the lab. He then became Program Manager of a multi-investigator research group administering several NIH funded research projects focused on neuroimaging of mental illness. During his postdoc, he was an active member of the UIC Postdoctoral Association (even served as President for a year) allowing him to find his passion for postdoc career & professional development and helping the next generation of scientists and scholars. He therefore applied and became the Associate Director of Postdoctoral Affairs at UIC where he ran the UIC postdoc office for a year. He then returned to his alma mater to become the inaugural Director of Postdoctoral Affairs at the University of Kentucky and establish the Office of Postdoctoral Affairs on September 1st, 2019. 
Make an appointment
Have a burning postdoc related question? Need help through a postdoc related problem? Make an appointment with the Office of Postdoctoral Affairs!
Contact us
The Office of Postdoctoral Affairs is located in the heart of campus, in the Ezra Gillis Building (502 Administration Drive, Lexington, KY 40506-0033)